Tontut kurkkivat ikkunoista, on sanottu ties kuinka kauan joulun alla. Tarkoituksena saada lapset käyttäytymään kiltimmin. Tontuthan raportoivat suoraan joulupukille, kuka on kiltti ja kuka ei. Mutta mistä tontun tuntee? Lakista tietysti! Suomalaisissa perinteissä se tahtoo melkeinpä aina olla punainen, ehkä joskus valkoisella reunuksella. Lakin/hiipan päässä on kulkunen. Tai ehkä joskus valkoinen tupsu.
The elves are peeking through the windows. That's what's been said for Ages during Christmas times, especially when waiting for it. The purpose is to get the kids behave nicer. Elves are of course reporting straight to Santa Claus himself of who's nice and who isn't. But how do you recognize an elf? Surely from the hat! In Finnish traditions it often is red, maybe sometimes with a white (furry) "hem". In the end mitre is a jingle bell. Or Maybe Sometimes a white tassel.
***
Lapsena itselläni oli aina punaista puuvillakangasta oleva ihan tavallinen kiva lakki, kulkusella varustettuna :) Kuten kuvassa, mutta ei mitään kuvioita.
As a kid I used to have a hat made out of cotton fabric, with a bell :) Like the one on this picture, but no patterns.
***
Opiskellessa toivoin joululahjaksi kirjakaupassa näkemääni PITKÄhiippaista lakkia - ja sainkin :D Se on mitä lie tekoturkista/plyysiä, reunus ja koko hiippa. Valkoinen tupsu koristeena.
As I studied, I once wrote to Santa and asked for a LONG hat, the one I saw in a book store - got one :D It's made of fake fur/plush, the whole thing. White tassel as a decoration.
A bit like this, but even longer :)




***
Tänä vuonna hankin kokoelmiini myös vaaleanpunaisen tonttulakin! Samanlainen tekoturkis-versio, mutta tavallisen kokoinen :)
This year I got meself a light pink hat! It is also a fake fur-thingie, but normal size :)
***
Tontuilla täytyy olla myös poroja, että pulkka kulkee hangessa (tosin tänä vuonna se hanki on ollut aika olematon...). Niinpä kokoelmaani kuuluvat myös tämmöiset :P
Elves must have reindeer also, so that they'll get forward in the snow (what snow, one might ask these days...). So, my collection includes also these :P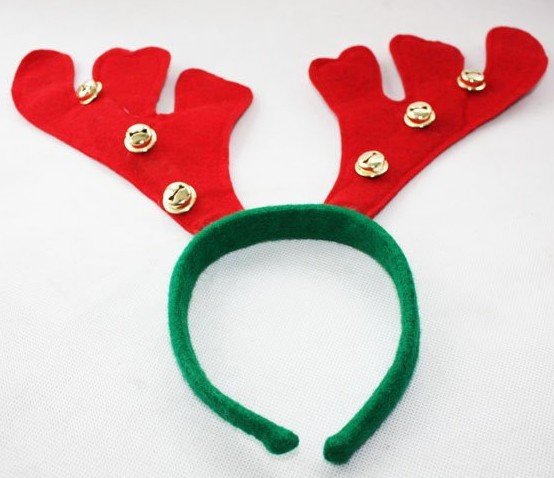 ***
Tänään hankin viimeisimmän tonttulakkini. Tosin sitä on pidettävä nyt sitten 24 tuntia vuorokaudessa, kunnes kampaaja toisin värjää.
Today I got my latest elf hat. Although I have to wear it 24 hours a day, until my hairdresser colors otherwise.
Some dark from my old color :)
Very short on the sides & back. Me likey!!! :)




***
***